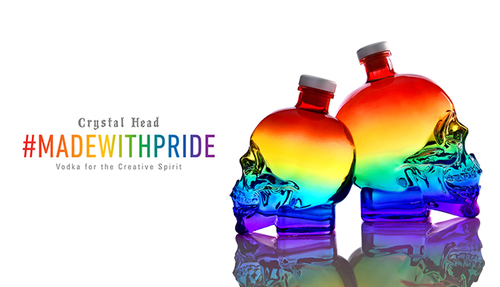 Crystal Head Vodka is excited to announce the 2021 release of our limited-edition Pride bottle, and this year it's bigger than ever.
Colour plays a vital role in the world we live in, often used as a powerful communication tool and form of creative expression. Colour evokes feeling and has a direct link to creative thinking. Crystal Head Vodka is proud to bring creative spirits to life in celebration of diversity and equality with our newest limited-edition release, the 1.75L Pride bottle along with the second release of our 750ml/700ml.
Crystal Head Vodka is proud to be an ongoing supporter of the LGBTQ+ community. We are committed to supporting lesbian, gay, bisexual, transgender, queer and related communities through our continuous involvement with LGBTQ+ foundations, charities and organizations. We proudly support the Test Positive Awareness Network (TPAN), Stonewall Sports, the Human Rights Campaign, Chicago House and Kaleidoscope Trust, amongst other organizations.
Our 2021 Pride bottle release contains our original vodka, distilled 4 times from the highest quality, locally-sourced Canadian corn. Silky smooth with a hint of sweetness and vanilla. Filtered through Herkimer diamonds and blended with pristine Newfoundland water. This pure spirit is completely free from additives and made with pride.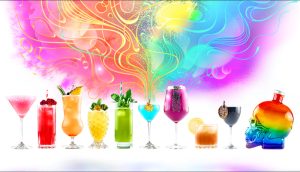 Taste our Pride cocktail collection here. This year's rainbow-inspired cocktails are bigger-than-ever with the addition of 3 new colours.
This limited-edition Pride bottle release will be available for a limited time only in select markets. For retailer information, please contact your local store or visit our Where to Buy page to locate a retailer near you.
Note: Our Where to Buy page indicates retailers but not necessarily the items in stock. We always suggest contacting your local retailer to ensure they have the product you're looking for prior to visiting.