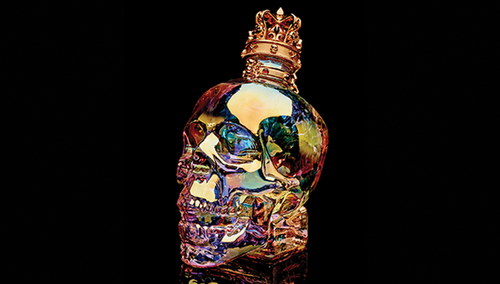 Crystal Head Vodka enters into partnership with The Great Frog
With our naturally smooth, ultra-premium vodka and The Great Frog's heritage in London and luxurious and edgy work, we announced an exclusive partnership with The Great Frog. The idea was to create a one-of-a-kind crown stopper specifically for the Aurora bottle. We partnered with Rankin, a renowned fashion and lifestyle photographer, to capture the below two stunning pieces.
The crown stopper is handmade using traditional methods of jewellery production. It is 18k gold-plated and is adorned with over 100 rubies, sapphires, emeralds, garnets, amethyst and black diamonds. The stopper is finished off with an intricate pave set of diamonds around the collar and is a unique addition for anyone's drinks cabinet or jewellry collection. The Crystal Head Aurora 1.75L, along with crown, is on display at Selfridges in London. One can own the piece for 10K pounds.