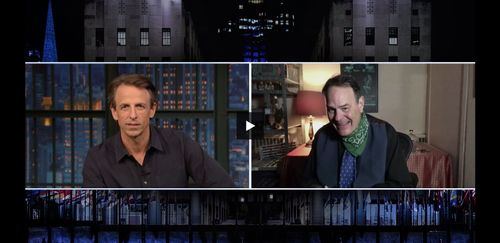 Our very own Dan Aykroyd joins Seth Meyers, the host of Late Night.
On this episode of Late Night, which aired this November, Dan Aykroyd shows off his "Bluesmobile," shares a story about losing John Belushi while shooting "The Blues Brothers," and gives some tips to young people who are interested in breaking into the comedy scene. Oh, and he talks about his newest venture: Crystal Head Vodka.
Join in on the fun and view the full episode here.