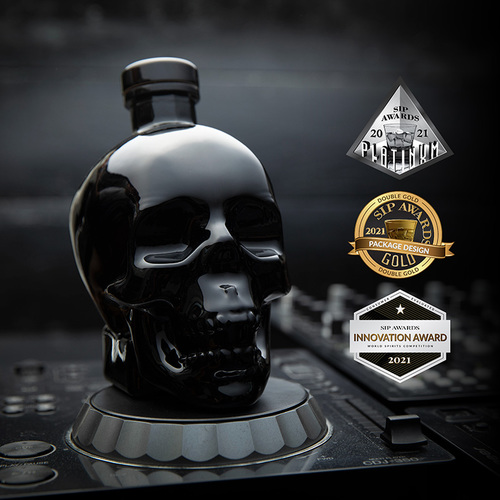 Crystal Head Vodka is thrilled to announce that Onyx has won THREE awards at the 2021 Sip Awards!
Known for its fair competition, SIP strategically chooses consumers from all demographics, providing one of the most reliable measures of beverage quality rating in the world. They deliver the opinions, thoughts, and voices of the consumers to the general public. the 2021 evaluation was the most competitive for brands to secure a coveted SIP Awards medal with a record-breaking 1,183 submissions.
This year, Crystal Head Onyx has been awarded:
Platinum for taste in the subcategory "other vodka"
Double Gold for Bottle Design
Innovation Award for Bottle Design
This award is a testament to our continued commitment to quality and innovation. Crystal Head Onyx launched in October 2020 as the first commercially available vodka made from Blue Weber Agave. Like all our Crystal Head expressions, Onyx is blended with the purest water from Newfoundland, Canada. This gives the final product a clean and semi-sweet finish. Staying true to Crystal Head values, Onyx does not contain any oils, sugars or, additives.
Learn more about the SIP Awards here.