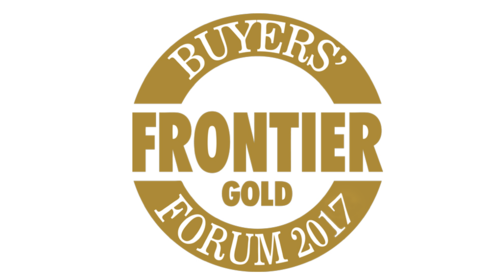 In the early days of October 2017, at the Frontier Awards Buyers' Forum, Crystal Head Vodka was announced as the Gold Medalists for their newest expression: CRYSTAL Head Aurora.
The Buyers' Forum Award assesses the latest commodities launched for travel retail buyers and commemorates the top three products of the year. Each product is judged on the following criteria; quality, price, packaging, innovation and sales potential.
Among outstanding entries, with categories ranging from accessories to spirits, making it onto the short list is an honourable experience. Crystal Head Vodka appreciates being considered one of the highest quality and innovative products in the travel retail industry.
The Crystal Head team would like to thank Frontier Magazine, the multiple judges who have taken part in this journey, and of course, the best vodka-loving fans a brand could ask for!
Read below some of what the judges had to say.
Anonymous Judge 1:
"Beautiful mysterious and visual packaging design. Attractive to a more younger customer group. The Vodka is dry, clean and with delicate spicier aromas. The packaging is well designed and allows customers to touch the bottle. The packaging allows the retailer to create attractive sales displays. Reasonable price for a special well designed bottle of Vodka. Combination of well designed packaging, reasonable price makes this Vodka a very good value and impactful gift."
Anonymous Judge 2:
"A superb example of a product that exemplifies edgy and cool. The Skull shaped bottle is coated in a pearlescent sheen that catches the light from every angle. When I opened up the box I must say this particular element had me captivated and I loved it. And that was before the quality vodka was even sampled. I marked this product highly on innovation too, given the unique manufacturing technique ie no two products are exactly the same – so right up there in terms of retail exclusivity. Even the use of diamonds in the distilling process provides that added story around this gift, which will certainly not fail to impress."
Anonymous Judge 3:
"Crystal Head Aurora Vodka remains in the eye-catching skull shaped bottle but with a twist. It's metallic iridescent finish, a tribute to the Aurora Borealis, gleams in the light, almost as if you're looking at the amazing spectacle yourself. It instantly upgrades anyone's personal bar shelf!"