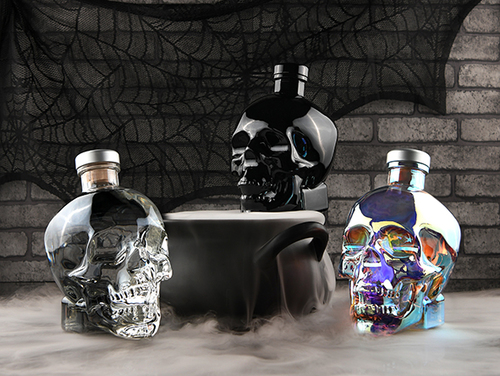 Crystal Head Vodka is THE Spirit of Halloween. Check out these six spooky and delicious cocktails.
It's Halloween, and we know you're here for the boo(ze). You will love these easy and festive cocktails that you can make right at home.
And of course, a bottle of Crystal Head is the perfect addition to any spooky Halloween parrty. Tag us on social using #CrystalHeadHalloween to be featured!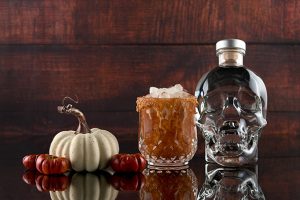 Pumpkin Patch
1 ½ oz. | 45ml Crystal Head Vodka
¾ oz. | 22 ½ ml Coffee Liqueur
1 tsp. | 5ml Honey
1 tsp. | 5ml Pumpkin Pie Spice*
¾ oz. | 22 ½ ml Heavy Cream (optional: substitute with any non-dairy alternative)
2-3 Ginger Snap Cookies
*Pumpkin Pie Spice: combine equal parts ground cinnamon, ground ginger, ground nutmeg, ground all spice and ground cloves.
How To:
Crumble the ginger snap cookies and place the crumbs on a plate. Rub the rim of a rocks glass with honey. Dip your glass in cookie crumbs to coat the rim.
In a shaker, combine Crystal Head Vodka, coffee liqueur and pumpkin pie spice. Shake with ice, Place ice in a rocks glass and pour contents of shaker over ice and top with heavy cream, or a non-dairy alternative of your choice.