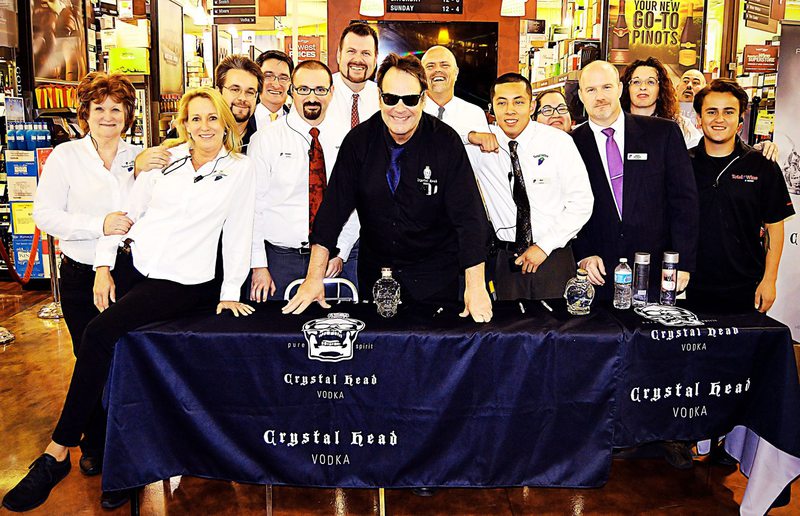 October was a busy month for Dan Aykroyd with signings all over the world. Last month, fans got the opportunity to meet Dan, have a chat, and have him sign their Crystal Head Vodka bottles.
Dan hosted a number of events throughout October, including a very special live-via-webcam cocktail tasting throughout the United States. Total Wine & More worked with Crystal Head Vodka to create a unique, interactive tasting event with Dan Aykroyd. Twenty-one Total Wine & More locations invited fans to taste 3 delicious Crystal Head cocktails.  Dan even picked one lucky location to attend and film the tasting himself. While at the event, Dan made sure to sign bottles for fans and chat with them about his favourite cocktail creations!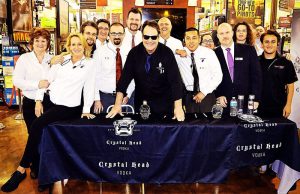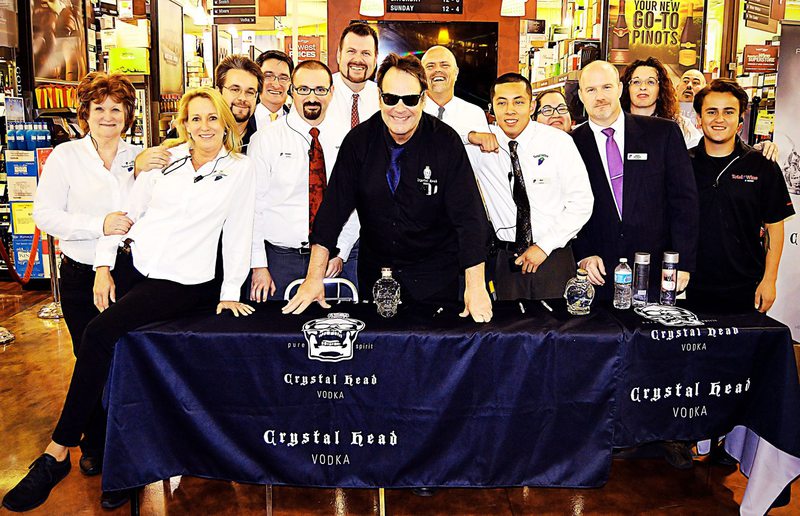 Image: Gary England, Paul Casey Productions
Dan was joined by Gaston Martinez, a professional mixologist, who has spent over fifteen years in the Food & Beverage industry. Fans that attended the tasting were treated to a variety of cocktails. The first cocktail was the signature Crystal Head cocktail – Dan's '54 Bar Car, his twist off the classic martini. The next cocktail received raving reviews from the fans at the event and that was Crystalized, a bubbly cocktail that's perfect for any occasion. Finally, Martinez made a Raspberry Cosmopolitan, which he declared a "deviation" from the classic Cosmopolitan drink. Fans left the event with a special Crystal Head shot glass.
Don't worry if you missed the event, you can still watch by clicking here!
After the Total Wine & More Live Webcast Tasting, Dan headed over to Burbank for a fun Halloween-themed bottle signing at Costco!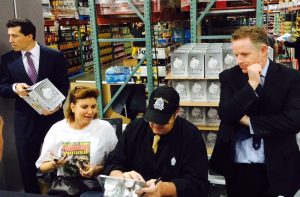 Lucky fans got the chance to meet Dan on the spookiest day of the year at the Costco in Burbank, California. This special Halloween-themed Crystal Head bottle signing brought fans from all over who were dressed up in creative costumes, including a cone-head!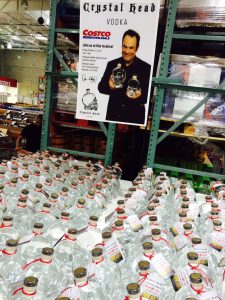 The line-up may have been long, but fans waited patiently to have the chance to meet Dan. The wait was well worth it as Dan took the time to sign not only bottles, but also fan memorabilia.  Dan had a great time meeting all the fans and speaking with them about his additive-free, award winning vodka. Thanks to everyone who came out and we hope to see you at our next signing!
Cheers,
The Crystal Head Vodka Team