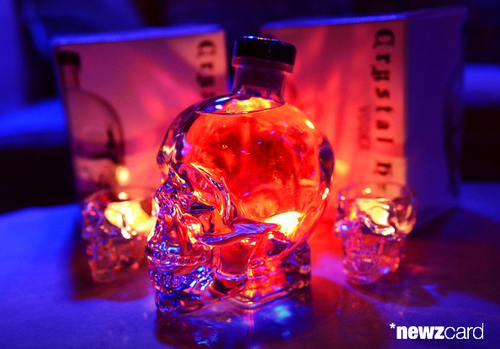 Florida was in for a treat this past weekend with not one, but four CHV Bottle Signings with Dan Aykroyd!
Dan's first stop brought him to ABC Fine Wine & Spirits in Sunrise, Florida.  Sunrise residents welcomed Dan with open arms and were thrilled to have him signing bottles of Crystal Head Vodka. Social media was buzzing with people showing off their newly signed bottles!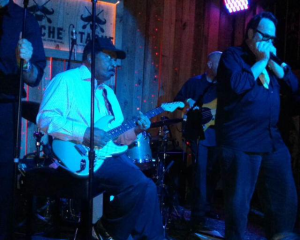 Later that night Stache 1920's Drinking Den hosted Dan for a Crystal Head night to remember! Guests gathered to meet Dan for our first Crystal Head signing at night! Dan and Crystal Head fans got to enjoy music from The Blues Brothers Soul Band while getting their Crystal Head bottles signed. The night wouldn't be complete without a performance from the Blues Brother himself, Dan Aykroyd! A surprise appearance by, the original Blues Brothers guitarist, Matt Murphy made this performance one for the books! Fans spent the night sipping on Crystal Head cocktails and listening to fantastic music.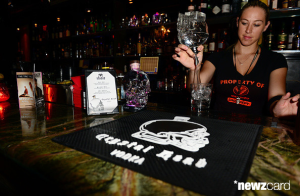 The next day fans amazed the Crystal Head team with their dedication by lining up before 7 am for the Walgreens signing in Orlando! The line spanned throughout the entire parking lot, but that didn't deter fans from sticking around and getting their Crystal Head bottles signed!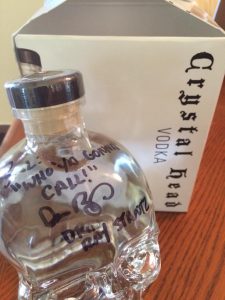 Image: @sal_e_shoes
The final stop on the whirlwind Florida CHV Bottle Signing tour brought us to The Hard Rock Orlando! Crystal Head Vodka set up a booth outside the Hard Rock Hotel's restaurant – The Kitchen to sign bottles for enthusiastic fans. After signing bottles, Dan joined the chefs in The Kitchen to stir up a little trouble.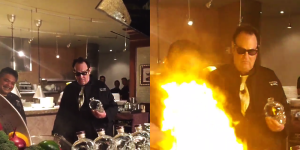 The Kitchen honoured Dan Aykroyd with a personalized Crystal Head Chef Jacket. Throughout the evening, Dan made sure to walk around and show off his jacket and gourmet "Ocean Head" recipe made with Crystal Head Vodka.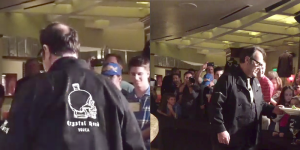 We can't wait to see everyone at our next signing at Binny's Beverage Depot –Oak Brooks location!
Cheers,
The Crystal Head Vodka Team