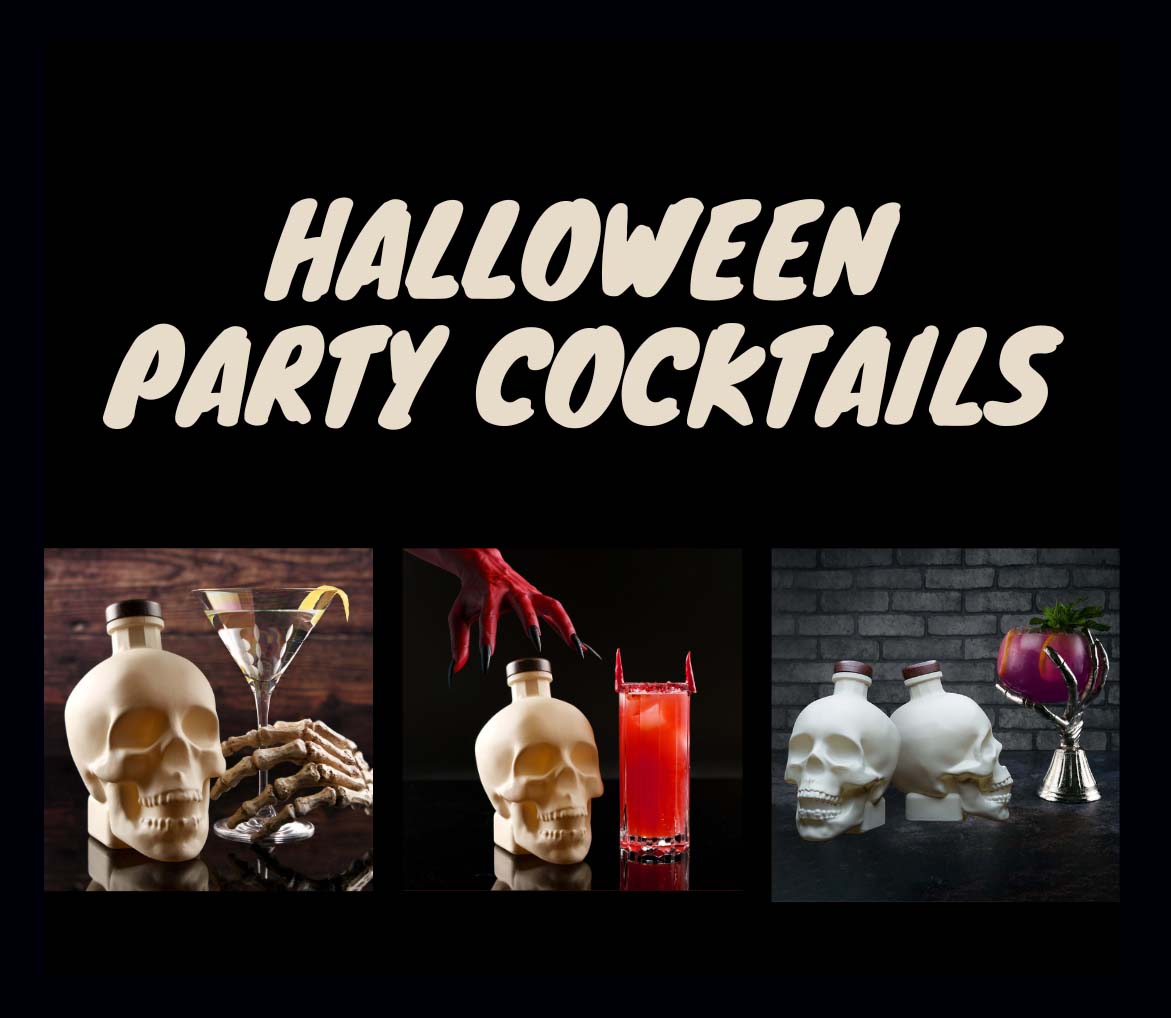 The limited-edition Bone bottle is back by popular demand just in time for spooky season. These Halloween-inspired cocktails are sure to impress all the ghosts and goblins.
Bone Dry Martini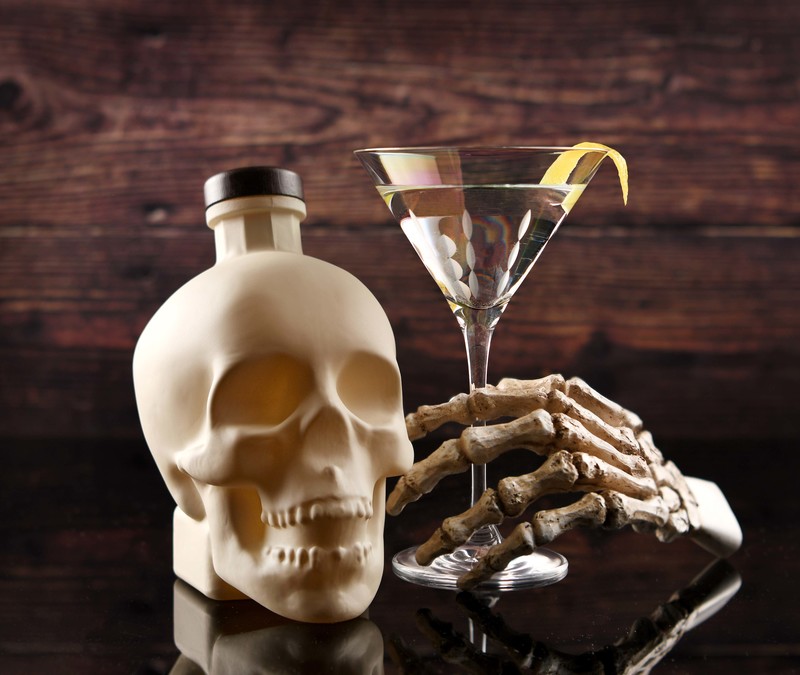 2 oz. | 60 mL Crystal Head Vodka
Splash of Dry Vermouth
Add a splash of dry vermouth into a martini glass, swirl around to coat and discard any excess. Add Crystal Head Vodka into a shaker with ice. Shake well and strain into the coated martini glass and garnish with a lemon peel.
Red Hot Devil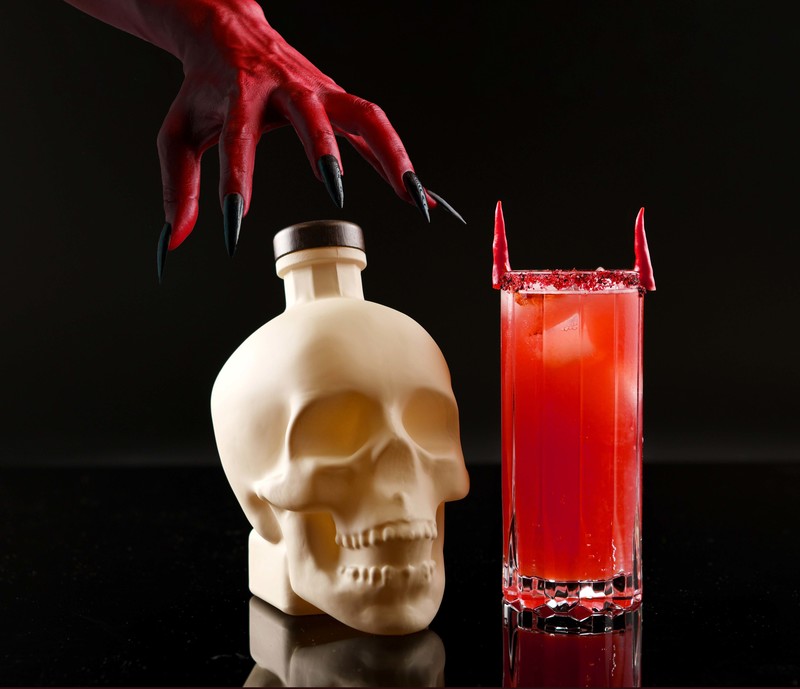 2 oz. | 60 mL Crystal Head Vodka
2 oz. | 60 mL Cranberry Juice
¾ oz. | 22 mL Chilli Liqueur
Sparkling Blood Orange Juice
In a sugar-rimmed highball glass with ice, add Crystal Head, cranberry juice, and chilli liqueur. Top with sparkling blood orange juice and stir for 5-10 seconds. Garnish with red chilli peppers on each side of the glass.
Phantoms Punch
Portion size: 2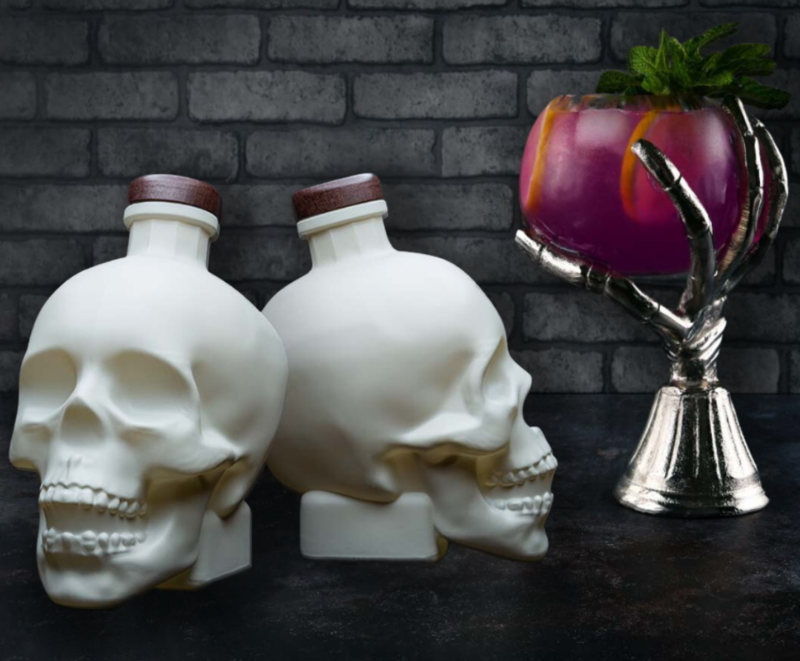 2 oz. | 60 mL Crystal Head Vodka
½ oz. | 15 mL Purple Simple Syrup*
3 oz. | 90 mL Lemonade
2 oz. | 60 mL Sparkling Lemon Soda
Add all ingredients to a cocktail shaker and shake vigorously for 10-15 seconds. Strain into a punch bowl, and garnish with lemon slices and fresh mint.
Purple Simple Syrup*
Combine Purple Sugar with equal parts hot water until sugar dissolves. Store in the fridge for up to 2 months.