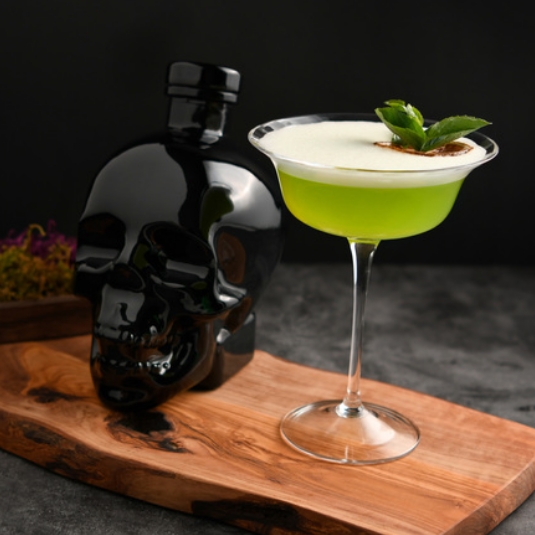 Award-winning bartender, Andrew Daw joins Breakfast Television talk show hosts Sid and Dawn to talk all about bartending along with making popular St.Patrick's Day themed cocktails.
Are you ready for St. Patrick's day?
Enjoy Breakfast Television featured cocktail: Leapin' Leprechaun
– 1 oz. | 30 mL Crystal Head Onyx
– 1 oz. | 30 mL Melon Liqueur
– ¾ oz. | 22 mL Green Chartreuse
– ¾ oz. | 22 mL Fresh Lime Juice
– 1 Egg White
– 3-4 Mint Leaves
Add all ingredients to a cocktail shaker with ice and shake for 15 seconds. Remove ice and re-shake for another 10 seconds. Double strain into a chilled coupe glass and garnish with a dehydrated lime wheel with a mint crown through the middle.
Watch Andrew make Leapin' Leprechaun on Breakfast Television at the link
https://www.breakfasttelevision.ca/videos/two-festive-and-fun-st-patricks-day-cocktails/