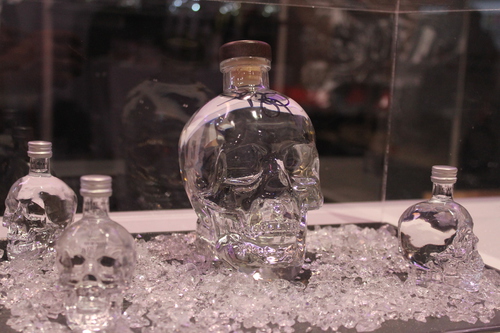 This week Toronto held the renowned three day Restaurants Canada Show at the Direct Energy Centre.
Crystal Head had the pleasure of setting up a booth and mixing up cocktails for all the show attendees.  LoveLee Promotions' talented bartenders served the CHV Blue Velvet, Spiced Crystal Driver and Crystal Clear cocktails.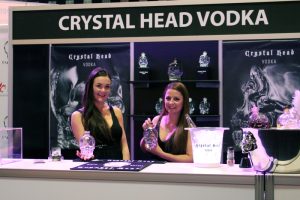 Visitors to the Crystal Head booth had the opportunity to enter our CHV "Snap, Like, Tag, and Win" contest! Check out the photos and vote for your favourite on the Crystal Head Vodka Facebook page.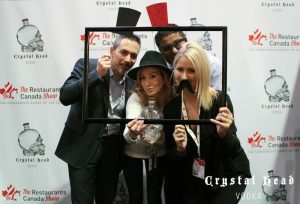 Dan Aykroyd made sure to join the fun by appearing at the Industry Night party! Attendees were treated to a special performance by Downchild Blues Band and surprise guest Dan Aykroyd!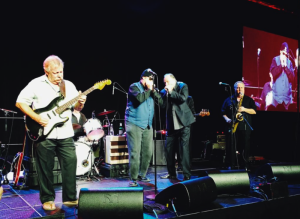 Image: Do the Daniel
Guests also had the opportunity to enjoy specially created Crystal Head cocktails by Bar40 Bitters.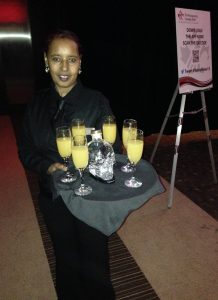 On the final day of Restaurants Canada, visitors had the opportunity to have breakfast with Dan Aykroyd.  Each attendee left the memorable experience with a signed bottle of Crystal Head by Dan himself.
To end the three day show, Dan got onto the main stage with mixologist Robin Wynne.  Together they whipped up three incredible Crystal Head cocktails for the crowd to sample.  The audience left with all they need to know about Crystal Head and how it makes the ideal blank canvas for any cocktails!
The three-day event was filled with excitement and delicious cocktails and food. Crystal Head was thrilled to be able to take part in this amazing opportunity that allowed people from all over North America to try our premium spirit!