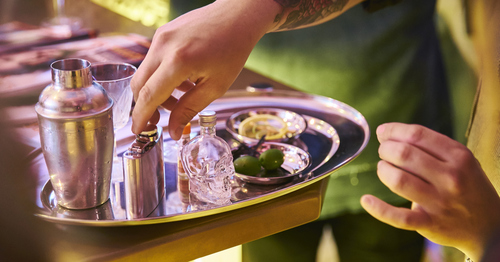 Shaken or stirred? Lemon twist or olive? A little or a lot of vermouth? The choices are endless when making a classic martini – that's why Crystal Head deconstructed the iconic drink to personalize it to guests' liking at the CHV 50 mL launch in the UK.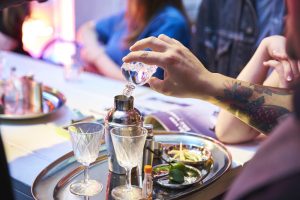 Last week, Lights of Soho in London hosted a VIP party to launch the 50 mL bottle of Crystal Head Vodka. The 50 mL bottle proves to be the perfect amount to add to any cocktail!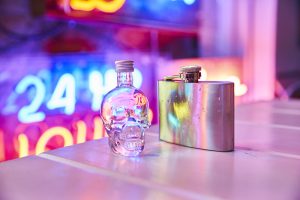 The launch party featured The Deconstructed Martini, created by our very own Brand Activation Manager PJ Jaurre! Jaurre developed the martini to allow guests to personalize their cocktail; whether they want more vermouth, olives, or lemons – the choice is theirs.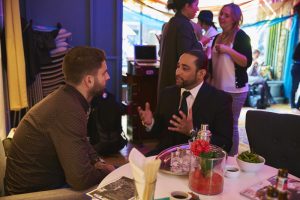 When ordering The Deconstructed Martini, guests are given a tray with a miniature Crystal Head bottle, a shaker with ice, vermouth, olives, and lemon zests. With the help of bartenders, guests are invited to make the martini that's right for them!

The spectacular event brought in fashionable guests from all over London. Everyone was excited by a special appearance by UK rapper XO Man.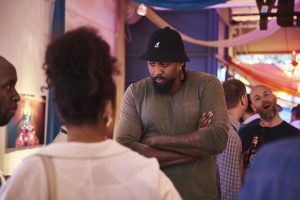 The Deconstructed Martini can be ordered exclusively at Lights of Soho, Hush in Mayfair, and Galvin at Windows at the Hilton Park Lane hotel.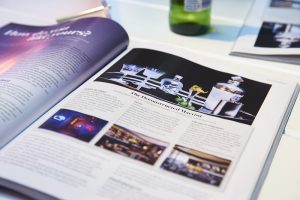 Click here to read more about the interative martini serve at Bar Magazine UK.