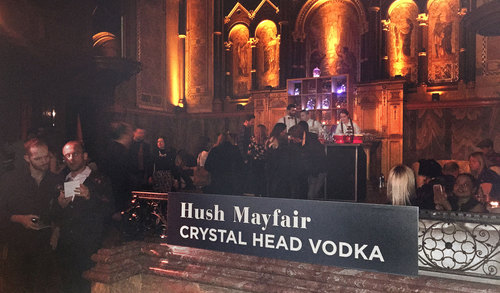 Over the weekend we joined with Hush Mayfair to celebrate premium cocktails and fine dining at Cocktails in the City.
Cocktails in the City is one of the most anticipated festivals offering the opportunity for guests to experience the best of London's bar scene.
Over the course of 3 days the bar was non-stop as 3,300 guests visit the event inside of a stone church. Crystal Head cocktails as always brings in a crowd where our Startender, Pedro, featured two cocktails The Angel and The Devil.
The Angel
Ingredients:
40 ml bubble gum infused Crystal Head Vodka
10 ml Dry Orange Curacao
10 ml apricot liqueur
10 ml cranberry juice
15 ml champagne foam
Garnish:
Popping candy rim and candy floss