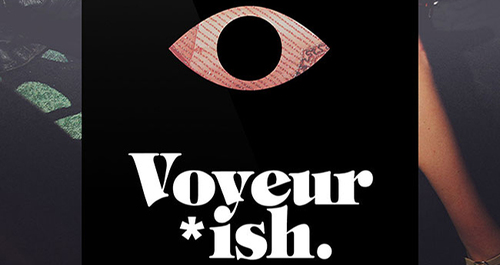 On June 22nd, Crystal Head was at the Gardiner Museum's art event SMASH: Voyeur*ish, hosted by the Gardiner's Young Patrons Circle. This second installment of SMASH is one of the city's hottest new art events curated by Art Director Justin Broadbent.
SMASH: Voyeur*ish, is a one-night exploration of human curiosity which is an immersive contemporary art experience inspired by the work of artists like Cindy Sherman, Nan Goldin, Damien Hirst and Banksy.
Taking up the third floor of Gardiner Museum, local artists such as Robin Clason, Tessar Lo and Sammy Rawal showcased their day-to-day experiences through their individual works of art.
Guests were invited to explore and mingle with live music, great food, and of course, Crystal Head cocktails.
Crystal Head Vodka's Brand Ambassador, Wes Galloway, served up some delicious cocktails inspired by molecular gastronomy.