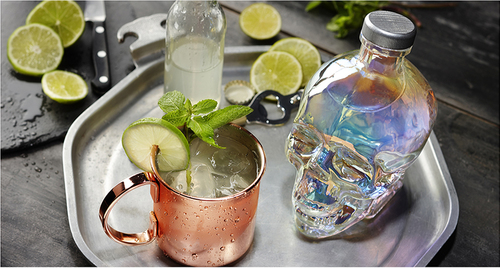 February 2017, we kicked off the Crystal Head Aurora launch party at Rosewood Hotel Georgia in Vancouver, British Columbia. Crystal Head Aurora has won a Gold Medal at the San Francisco World Spirits Competition in 2016. With a drier, spicier flavour and unique bottle design, Crystal Head Aurora provides a luxurious experience to every customer.
Almost 160 guests attended and enjoyed dancing, culinary treats, and refreshing Crystal Head Aurora cocktails well into the night.
The launch party featured a number of local renowned artists, who morphed our bottles into pieces of art. These beautiful creations were auctioned off and the funds will be donated to the Room to Read program.
Thank you all the artists, who participated: Jeremy Henrickson, Jeff Burgess, Taka Sudo, Kayla Katastrophe, Arden Marow Ross, Jace Junggyu Kim and James Ritchie.