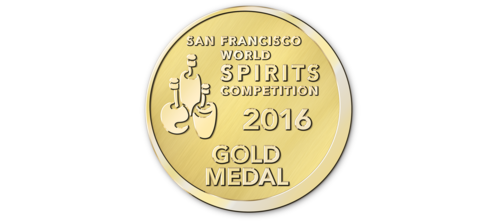 Crystal Head's newly released expression of vodka has just been awarded a GOLD medal at the San Francisco World Spirits Competition 2016.  Unlike original Crystal Head, Aurora is an English wheat based vodka in a beautifully decorated bottle which gives tribute to the natural light display, aurora borealis.  We are delighted that our dedication to creating a clean, ultra-premium spirit has continued to be recognized by professionals in the industry.
The San Francisco World Spirits Competition is one of the most influential competitions in the world.   More than 200 vodkas from around the world compete in this prestigious event.
"Winning a coveted SFWSC [San Francisco World Spirits Competition] medal is no easy feat. Medal winners are chosen through a rigorous judging process—a highly controlled operation held over four days of precise blind tastings.
During the first round of tastings, each entry is judged on its own merits, within the context of its own class. Judging panels are provided with information on type, proof, and age (where applicable), but otherwise receive no information that might bias their decisions. Judging is based on a consensual procedure whereby specialized judging panels confer to determine which entries are worthy of Bronze, Silver, or Gold medals. … "
San Francisco World Spirits Competition