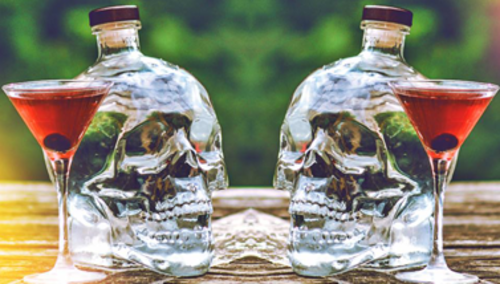 The Crystal Head Vodka Star Tender program is designed to celebrate the bartenders that inspire us from around the world.
Our very first Star Tender is Boris Ivan from the UK. Crystal Head has been his vodka of choice since its launch in the UK. When asked why he chooses CHV above other vodkas, he explained: "CHV is a unique product in all aspects, from ingredients to production and package, it is outstanding from other brands."
The Crystal Head cocktail that he created is called the Ruby Oak. Here's the recipe:
INGREDIENTS
40 ml (1 ½ oz.) Crystal Head Vodka
10 ml (¼ oz.) Campari
15 ml (½ oz.) Cherry Heering Liqueur
15 ml (½ oz.) Martini Dry
10 ml (¼ oz.) Apricot Brandy
To learn more about Boris and where you can find him when you're in London, click here.