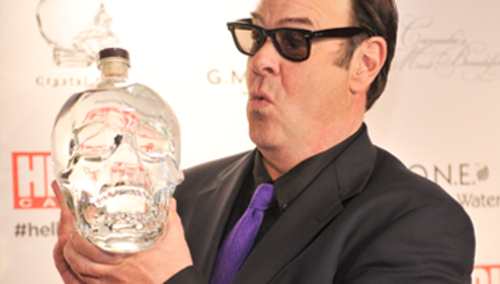 Thursday May 22, 2014 – Dan Aykroyd was among a group of Canada's best-loved talent as he walked the red carpet at The Shangri-La Hotel in Toronto at HELLO! Canada's 'Most Beautiful' Gala. He was there not only to support Canadian talent, but also to provide a sneak peak of Crystal Head Vodka's new 3L bottle.
Attendees enjoyed a glamorous evening full of delicious Crystal Head cocktails, as CHV was the official spirits sponsor.
For more information about the event, click here.
Photo courtesy Sonia Rechhia/ George Pimentel Photography.