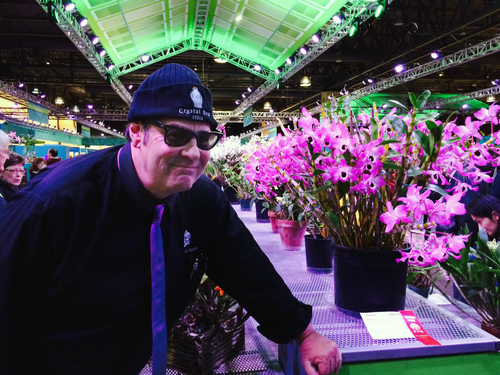 Dan Aykroyd attended the 2015 Philadelphia Flower Show to sign Crystal Head bottles for fans!
Dan Aykroyd made a special appearance at the Philadelphia Flower Show to sign CHV bottles and meet a crowd of excited fans! Before signing bottles, Dan took the stage to talk a little bit about Crystal Head and was blown away by the crowd that greeted him! The excitement of the crowd made the Blues Brothers routine that followed even more energetic and thrilling!

The Philadelphia Flower Show
Discussing the creation of Crystal Head Vodka may have been the reason Dan was on stage, but that didn't stop him from taking a moment to bring to light the tragic death of Philadelphia police officer Robert Wilson III. Dan informed and encouraged the audience of the ways that they can help by donating to a fund for the fallen officer's family.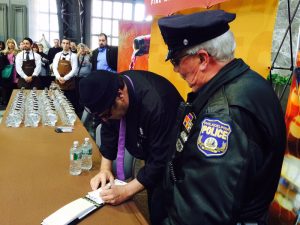 The line to meet Dan spanned throughout the grand hall and included fans from all over Philadelphia! Fans made sure to stop by the PA Fine Wine & Spirits booth to pick up extra Crystal Head bottles for Dan to sign. What fans didn't expect was an extra special surprise appearance by renowned American artist and designer of the iconic Crystal Head bottle – John Alexander! The rare opportunity allowed fans to have their bottles signed by both Crystal Head founders!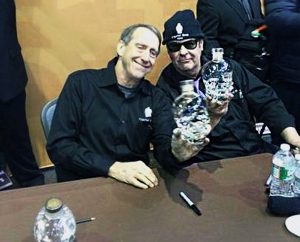 By the end of the day, fans weren't the only ones treated to a show at the event! The University of Pennysylvania band presented Dan with a special performance! After the fun routine, the university students joined Dan on stage for a once in a lifetime photo!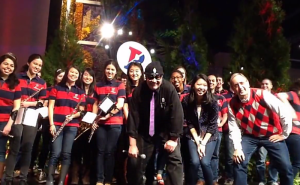 The Philadelphia Flower Show was a fun-filled time with amazing performances. The astonishing enthusiasm from fans made this event even more memorable for both Dan and John! Thanks to everyone who came out to the event and we can't wait to see you next time!
Cheers,
The Crystal Head Vodka Team