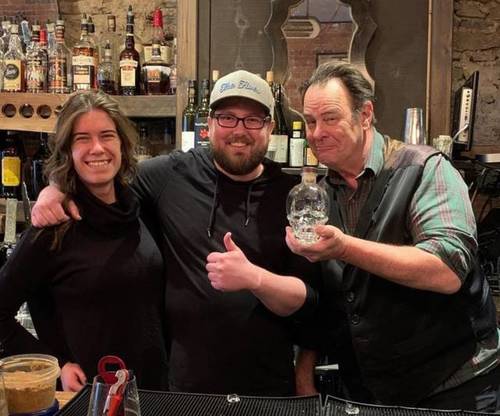 The first weekend of January 2020 was a special one for the County Canteen employees, who were surprised with a visit from Dan and his family on Sunday.
County Centeen is a casual pub on Main Street in Picton, Ontario, where Dan decided to pop in for a laid-back lunch on Sunday, ordering a Crystal Head Vodka martini.
The staff, self-described as fans, couldn't believe the appearance and asked for Dan's autograph. Dan instead suggested a picture.
The pub has also been visited by actor Jack Armstrong as well as a number of hockey players.