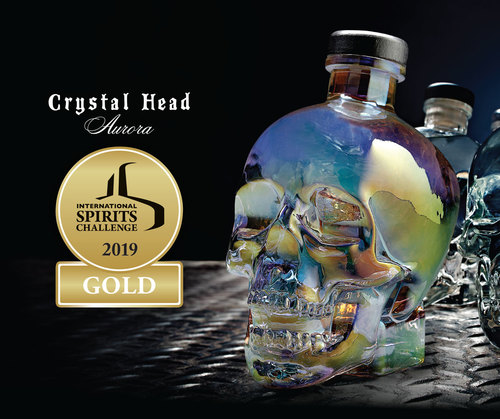 We are thrilled to announce our latest achievement; Crystal Head Aurora has been awarded a GOLD medal in this year's International Spirits Challenge 2019. Winning this medal is an outstanding accomplishment and underlines our commitment to quality and innovation through our spirits.
Now in its 24th year, the International Spirits Challenge receives more than 1,700 entries from nearly 70 countries worldwide. The International Spirits Challenge is known for being the most authoritative, respected and influential spirits competition in the world. The competition is founded on an independent judging process as each spirit must pass the scrupulous blind assessment from an experienced panel of specialists.
The Crystal Head team would like the thank the judging panel who took part in this year's International Spirits Challenge.