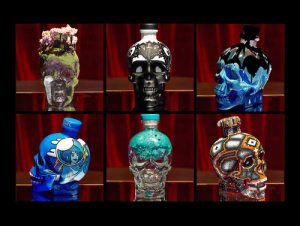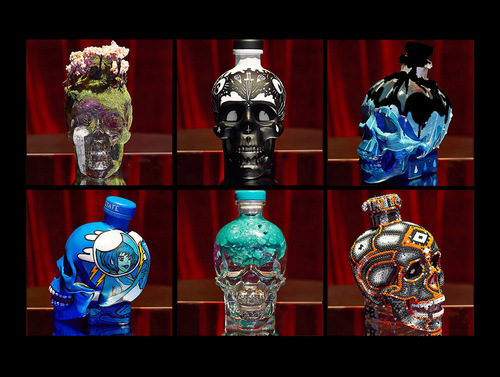 On May 1st, the IHART Project drew in distinguished local and international artists for a charitable cause with a distinctive canvas – Crystal Head Vodka.
40 renowned artists were asked to design an art piece, which used and was inspired by the unique skull bottle. The results were amazing creations – each one revealed a one of a kind masterpiece.
The Odd Fellow Bar in Fremantle, Australia hosted two extraordinary nights for guests to view and bid on the beautiful art pieces. A special preview night for bloggers gave an exclusive group a sneak peak at the artistic creations. Gemma Walsh, the Social Pages editor, was one of the lucky VIP guests to attend the private sneak peak: http://thesocialpages.com/2015/05/ihart-x-crystal-head-vodka/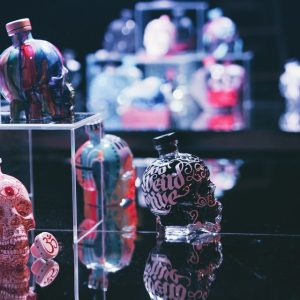 The artistic bottles were auctioned off with the proceeds donated to the Dogs Refugee Home in Shenton Park. A specially signed bottle by Crystal Head co-founder Dan Aykroyd was added to the auction.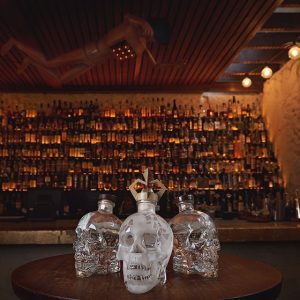 The Crystal Head HQ team loved the artistic creations so much that they bid on one themselves!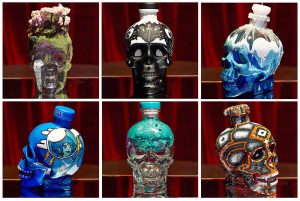 Thank you to all the artists who participated: Adam Cicchini, A Good Looking Man, Alister Yiap, Andrew Frazer, Andy Quilty, Anya Brock, Brenton See, Chris Hancock, Chris Nixon, Daek William, Deej, Dev, Ben Brennan, Dwight O'Neil, Edward Stroud, Maegan Brown, Hans BruechleIsh Marrington, Jack Of The Dust, Jaime Lee Major, Jase Shaw, Jeff Hansen. Jerome Davenport. Jess Garwood, Juicebox Creative, Kara Smith, Layton Webber, Liam Dee, Nina Marlena, Peche, Pilerats, Rachel Del Borrello, Ross Scotland, Satria Fajar Sugiarto, Sharon Dawes, Soft Constructions, Thomas Sweetman, Will Schorer, Yolanda Stapleton.
A special thanks to the creators of the IHART Project – Michael Prendiville and Dwight O'Neil.
Cheers,
The Crystal Head Vodka Team