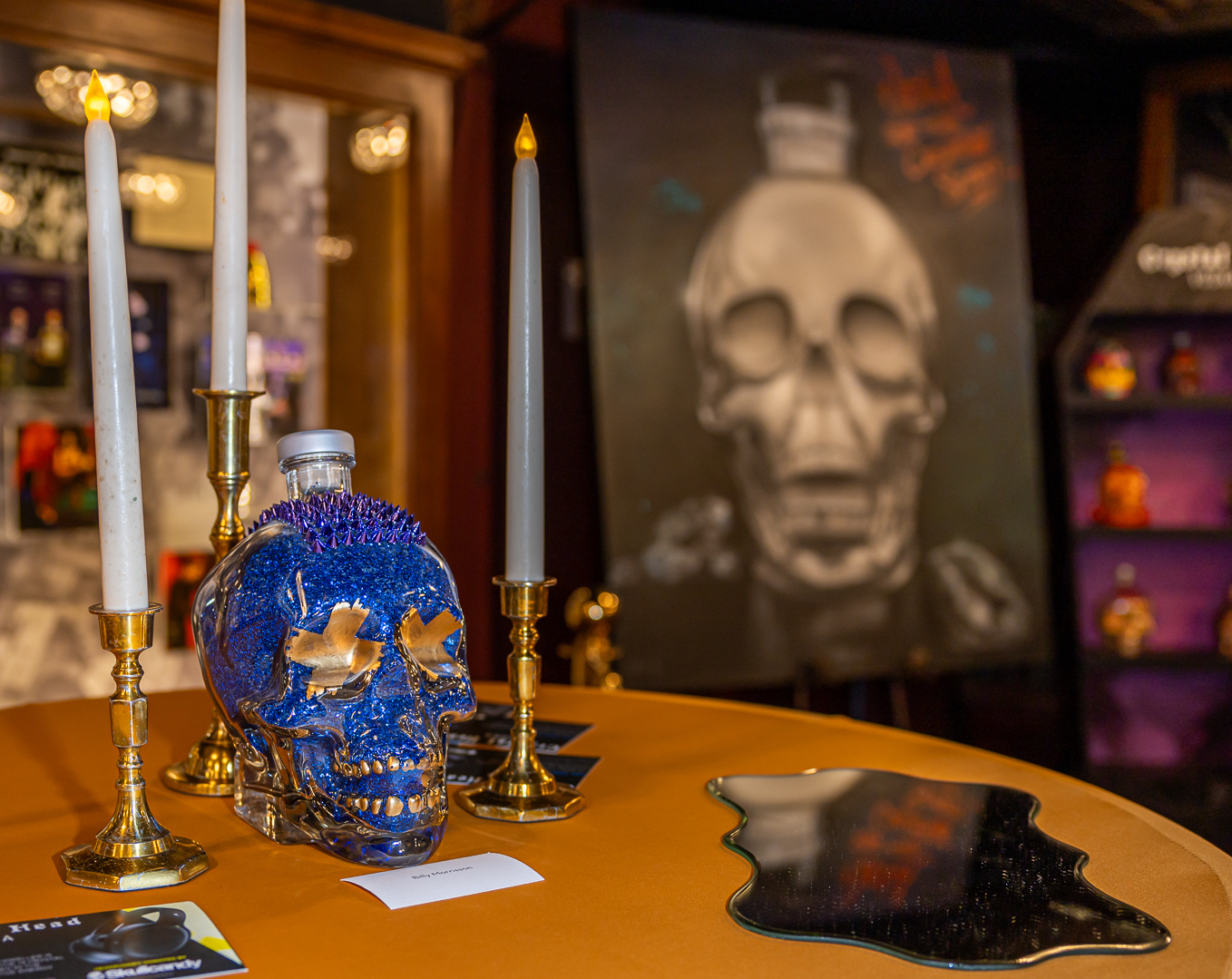 Crystal Head Vodka and artist Risk Rock orchestrated a captivating showcase at the legendary Magic Castle in Hollywood, California. The event was a magical night of art, spirits, and exclusivity.
Crystal Head has partnered with Risk Rock, a renowned figure in the art world. He was the first artist invited to paint in Michelangelo's studio in over 400 years. A graduate of USC's Fine Arts program, Risk has worked with notable musicians like Ice Cube, Red Hot Chili Peppers, and Guns N' Roses.
Risk started the "Noche de Calaveras" exhibit in 2015, and the recurring event has continued to gain popularity through the years. This year's show was open to the public and held in Thousand Oaks, California, on Friday, October 13th. We commissioned 50 Creative Spirts to transform the iconic skull-shaped bottles into masterpieces. The decorated skull bottles were then displayed at Crystal Head's Magic Castle event.
Magic Castle is an exclusive, private club known for showcasing captivating magic performances and historical exhibits, complemented by a full-service dining room and multiple bars. The collaboration with Magic Castle creates a unique and enchanting experience celebrating creativity, imagination, and the spirit of enlightenment.
Throughout October, Magic Castle offered a signature Crystal Head cocktail on their menu, The Immortal, served in an iconic co-branded skull-shaped glass. The cocktail featured Crystal Head Original, vodka crafted from Canadian corn. Garnished with a white glow cube and two Luxardo Cherries, the cocktail offered an experience that mirrored the magic of Magic Castle.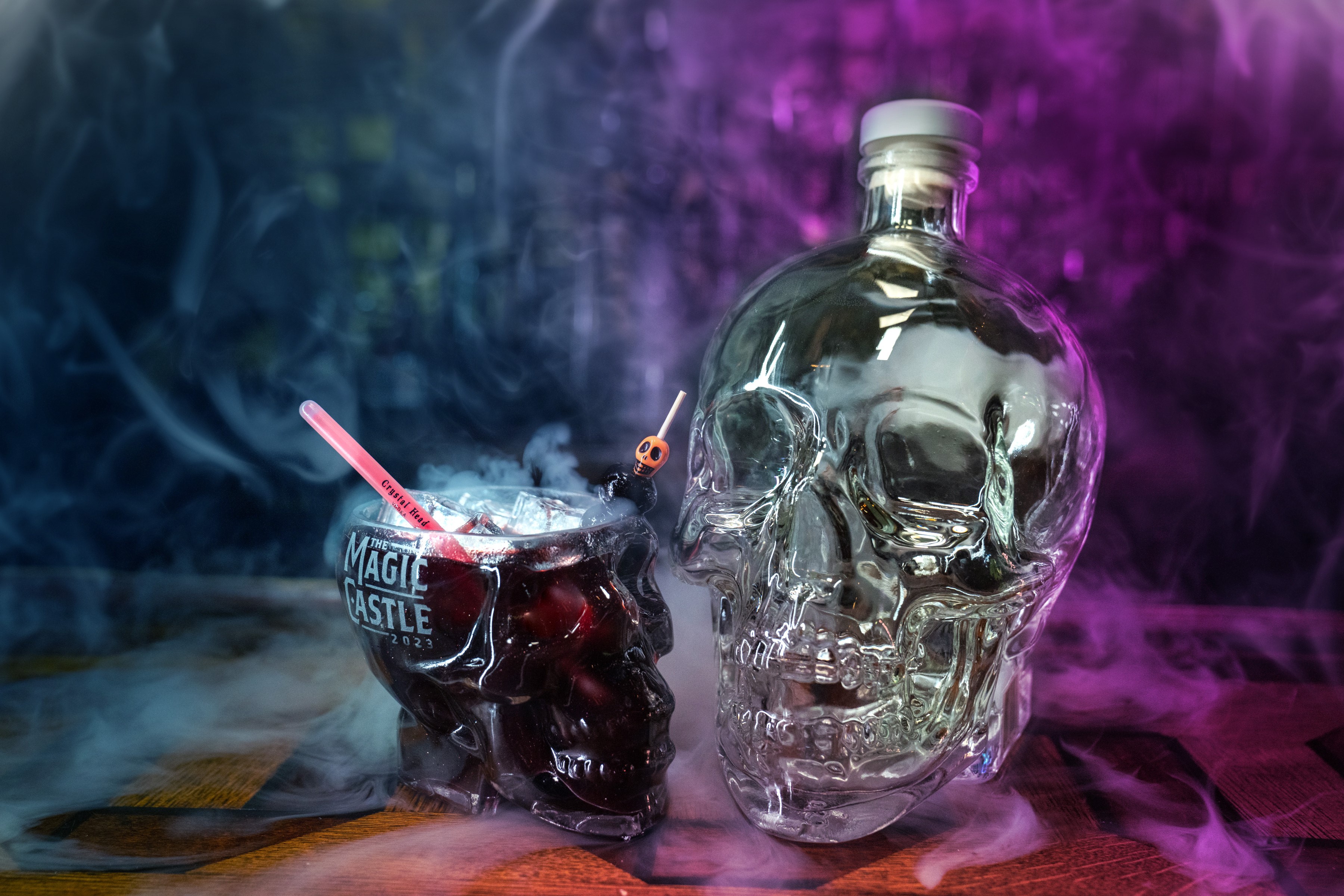 This cocktail consisted of:
2 oz. | 60 mL Crystal Head Vodka
1 oz. | 30 mL Cointreau noir
1 oz. | 30 mL black Cherry Purée
Splash Lime Juice
Pinch Brew Glitter
The Crystal Head Vodka and Magic Castle event was held on November 6th. Crystal Head co-founder Dan Aykroyd sat down with Risk Rock in an open discussion about graffiti, vodka, the creative process, and the significance of integrating art into contemporary society. The decorated skulls from Risk's "Noche de Calaveras" show were on display throughout Magic Castle. This evening was filled with excellent food, spirits, magic and a passion for art and spirits, leaving a mark on all who attended.