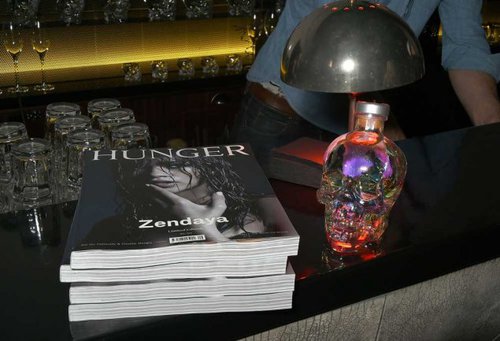 It's Paris Fashion Week and it would not be complete without an after party with Vivienne Westwood!
As usual, the fashion city was wowed by Westwood's unique and creative show 'Mirror the World.' Models strutted the runway in designs that were inspired by the effects of climate change – a common theme in Westwood's shows.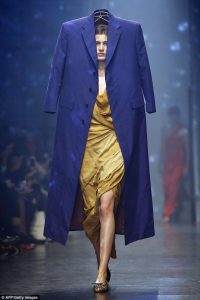 Image from Daily Mail UK
Paris Fashion Week would not be complete without the after-parties thrown for the fashion elites! Hunger Magazine hosted the VIP Vivienne Westwood after-party in association with Crystal Head Vodka. Celebrities and models attending the event enjoyed Crystal Head cocktails all evening long. The party hosted influential guests from the world of fashion including Ellen Von Unwerth, Diane Pernet, Gia Genevieve, Paula Goldstein, Jade Jagger, and Captain Paul Watson!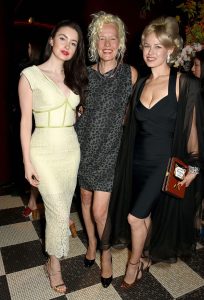 Emma Miller, Ellen von Unwerth, Gia Genevieve
Party-goers had an exclusive sneak-peak and of Hunger Magazine's cover star Zendaya, who attended the event was not afraid to have fun with the camera and other celebrities!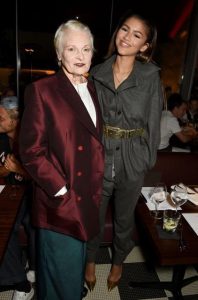 Vivienne Westwood, Zendaya
Guests were in for a real treat when they found out the after-party doubled as the France launch of the limited edition Crystal Head Aurora! The new spirit was exclusively available at the Westwood party before the general release to the public.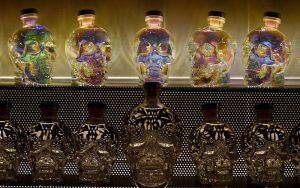 The talented DJ Louise Chen had control of the music and set the mood in Les Bains. As the night went on, Harley Viera Newton and Mademoiselle Yulia kicked the party up a notch with their phenomenal DJ sets.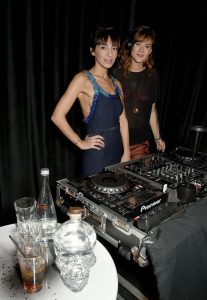 Louise Chen (R)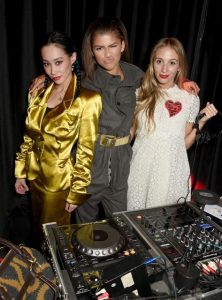 Mademoiselle Yulia, Zendaya, Harley Viera Newton