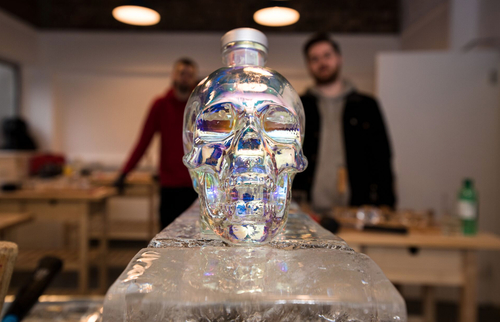 How important do you think ice is for your cocktail recipes? If you are searching for the missing link in your quality cocktails to match our premium vodka, this article is for you!
The Crystal Head Vodka team believes in something so simple many people overlook: quality cocktails, made from our quality spirits, deserve the best quality ice.
We teamed up with the best ice manufacturers at The Edinburgh Ice Company, and some of the most favourited bartenders in all of Edinburgh, to learn why ice is one of the most important ingredients in a cocktail. Our afternoon was full of training from Uncle Rhys, the mastermind behind the history of ice and it's place in the drinks industry today. Thanks to him, our team is now classified as ice warriors!
Take a look at some behind the scenes images below, or visit our Facebook page for more.