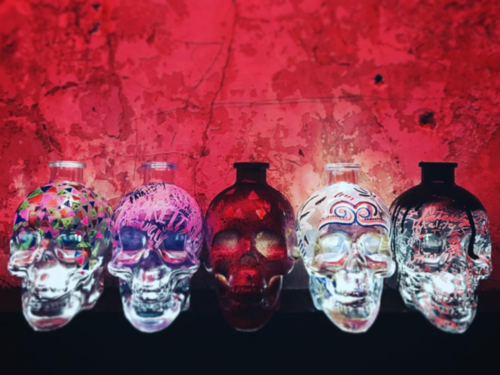 Why throw away your empty bottle when you can easily batch a cocktail to impress a crowd?
Set the standards high for 2018 with the easy-to-make Crystal Head Vodka batched cocktails. With a plentiful serving size and only a handful of ingredients, these pre-batched drinks are the easiest way to please any crowd.
Take a seat inside a charming, local bar and enjoy the Crystal Head Vodka bottle as your centrepiece for the evening. Or, if you are the hosting type, assemble the batch prior to guests arriving, and easily obtain the "Host of the Year" award.
Try the batched cocktail recipe yourself:
8 oz. Crystal Head Vodka
6 oz. Fresh Orange Juice
4 oz. Fresh Lemon Juice
3 oz. Stone's Ginger Wine
3 oz. Pomegranate Reduction
2 oz. Maple Syrup (1:1 maple syrup:water)
35 Dashes Angostura Bitters
Mix all ingredients well then pour into an empty 750 mL Crystal Head Vodka bottle. Chill well before serving. Garnish ice filled glasses with fresh pomegranate arils and a sprig of rosemary.
For more recipe inspiration, click here.
Pictured above is "The Broadview" batched cocktail.