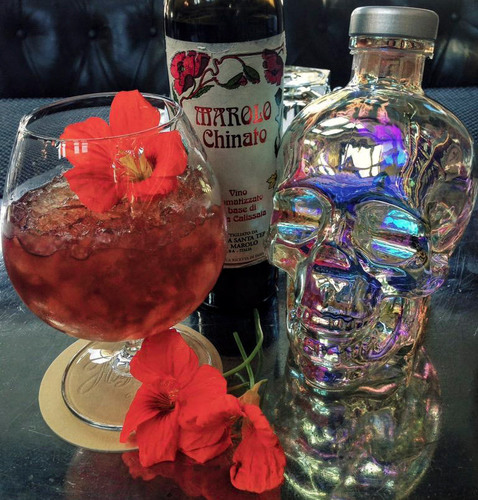 The London Economic's Jonathan Hatchman has given Crystal Head Aurora the spirit of the month award.
Jonathan says in his review of Aurora that it is, "An overall bolder offering than the original Crystal Head creation, that, unlike so many vodkas on the market, is pleasant enough to drink neat, although a selection of cocktails have also been crafted in accordance with the spirit, nicely accompanying the tastes present within this very favourable vodka."
You can read the full article here.
Jonathan had also provided us his cocktail of choice using Aurora.
Ingredients
3 nasturtium leaves
30ml Crystal Head Vodka Aurora
15ml Marolo Chinato
15ml Pomegranate molasses
How to Mix
Muddle nasturtium leaves and shake with other ingredients.
Double strain into a brandy balloon with ice.