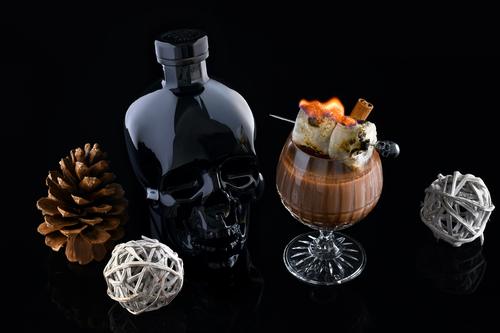 Do the cold weather months always have you thinking about the hot cocoa you used to enjoy as a child after a long day in the snow? We don't know about you, but we always loved savouring that sweet, cozy treat topped with whipped cream and marshmallows by the fireplace. Those days may be a thing of the past, but there's always a place in our hearts for hot chocolate and the warm, comforting memories it serves.
Next time you find yourself craving a cup of hot cocoa, we suggest kicking it up a notch. Instead of the same old, create a boozy hot chocolate by adding Crystal Head Onyx! All you'll need for this cozy cocktail is your vodka, hot chocolate, cinnamon and if you're feeling a little spicy—some ancho chili powder. Oh, and don't forget the marshmallow or dollop of whipped cream. This is absolutely essential- trust us.
The hint of sweetness and earthy grip of agave from Crystal Head Onyx will serve as the perfect base to pair with the slight kick of heat from the ancho chili powder. These notes are complimented by the warming spice of cinnamon and sweet hot chocolate. Mixed together, this cozy, rich hot cocoa cocktail will have you feeling all warm and fuzzy as much as nostalgic.
It's creamy, it's chocolatey, it's exactly what you need to warm up this season. Did we mention it's super easy to make?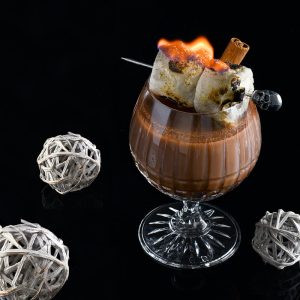 2 oz. Crystal Head Onyx
Bar Spoon Ancho Chili Powder
6 oz. Hot Chocolate
Toasted Marshmallow Garnish
Freshly Grated Cinnamon