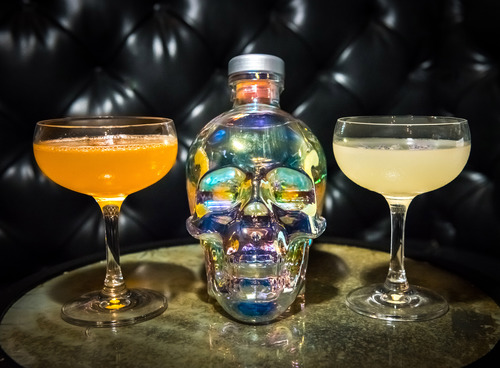 Earlier this week, Crystal Head invited VIP's to an exclusive tasting event to experience for themselves the new expression of Crystal Head.
Aurora, which launched in the US this past November, is a wheat based vodka, unlike the original corn based.
Mixologist Warren Hode had guests sample both vodkas neat to understand and appreciate the differences between them.  He then used each vodka to create perfectly balanced cocktails paired with delicious hors-d'oeuvres.
Featured cocktails:
"Cucumber Herbes De Provence" made with Crystal Head vodka, fresh lime and candied lavender
"Apricot Assam Tea" made with Crystal Head Aurora, lemon and saffron threads
Before wrapping up the evening, guests were invited to step up to the bar and create their own cocktails.  Warren taught guests about ice, shaking styles and balancing cocktails.
Thank you to everyone for making this such a successful event including: Advice Sisters, Gents Among Men, Guest of a Guest, Home Bar Girl, TrendStyled, Spur of the Moments, and Jacy Topps.